Zhuhai Print-Rite New Materials Corporation Limited, established in November 2004 (former name: Zhuhai Free Trade Zone Neojet-Apollojet Imaging Materials Co., Ltd, changed its name on May 26, 2016), is a technology-intensive high-tech enterprise integrating R&D, production and sales. Print-Rite New Materials took the lead in self-developing inkjet ink in domestic market, now has been one of the largest digital inkjet ink suppliers in China covering an area of 20,000 square meters and with an annual production capacity of over 10,000 tons. Our products are sold well at domestic and abroad, to over 100 Countries and regions, and the domestic digital inkjet ink market share is in the forefront.
Our main products are: industrial digital inkjet ink, indoor/outdoor advertising ink, photo printing ink, office printing ink. Especially in industrial applications, we have always been at the forefront of the industry, developed digital textile ink and solutions, UV curable ink, architectural decorative ink, glass ink, special ink, etc. These products are widely used in textile printing, building decoration, commercial art, daily life, etc., bringing a more wonderful and convenient life to people. In the field of industrial application, it has brought a qualitative leap to the transformation and upgrading from traditional industrial printing to digital inkjet printing, and also promoted the environmental protection, energy saving and no waste water discharge in the printing process. Now the pattern design is more convenient, flexible, and customized.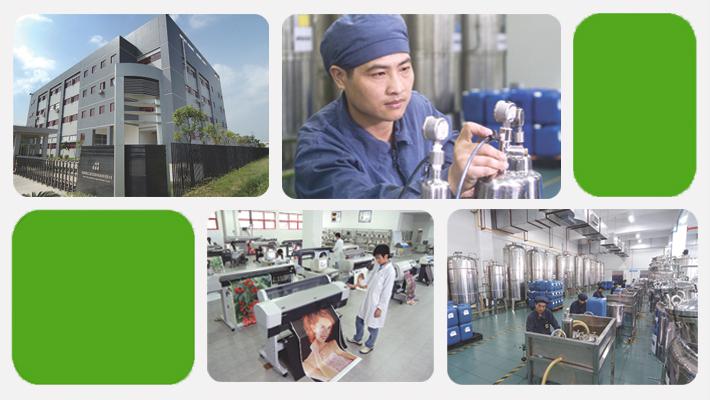 Print-Rite New Materials is one of the leading company specializing in digital inkjet ink development, and also a high-tech enterprise that channeled the inkjet technology into industrial applications. We attach great importance to the development of new product technology, the cost for R&D is more than 10 million RMB per year. Scientific and technological activities accounted for nearly 30% of the total number of companies. After years of development, the company has applied for 53 patents and 30 patent licensing agreements in which 21 items have been authorized, and has won 15 national, provincial or municipal scientific research awards, such as: Chinese high-tech enterprise certification, Guangdong Provincial Engineering Technology Research Center certification, Guangdong Provincial enterprise technology center certification, Guangdong Provincial Industrialization Demonstration Base, Guangdong Famous Brand Product Certification. And our digital textile printing ink and ceramic ink were respectively awarded the third prize and the second prize of the provincial Science& Technology Progress Award.
Print-Rite New Materials has participated in the formulation of many national and industry standards, and guided the technical standardization of enterprises in the same industry. Print-Rite New Materials has also passed many certifications such as ISO9001 quality system, QC080000 Hazardous Substance Process Management, ISO14001 environmental management, etc.. Print-Rite New Materials also has advanced sewage treatment system, the production process is environmentally friendly and meets the requirements of relevant international laws and regulations such as RoHS and REACH, the products have passes to all over the world.
Print-Rite New Materials has officially landed in the New Third Board in 2016, and now is preparing to IPO. In the future, Print-Rite New Materials will give full play to its technological innovation advantages to create a new era of enterprise.